Founded by xvdaemonicxv, and currently lead by WyzDM, Team Zenith is a very active clan with many members. It is the home of the most skilled SE players. We boast the largest active member roster of any clan currently, and hold some of the top players in the whole game. If you're looking to have fun and improve your game, Team Zenith is the place to be. Join us now!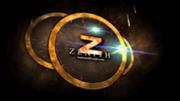 TZ on Youtube: TZ Channel
TZ Website: www.teamzenith.com
TZ Chat: www.teamzenith.com/irc [Channel is #team-zenith]
Note: Team Zenith opened up as a community hub so while it is not dead it no longer holds the same kind of clan status as before. Hence this list of members is no longer found on the website and was probably out of date. However, Team Zenith kept a collection of members to represent Team Zenith for traditional clan matches.
Legends
Designer
Elder
Elite
Advanced
Member
Retired
Community content is available under
CC-BY-SA
unless otherwise noted.