Raging Infernos is a clan founded by Destroyer13579 and currently lead by Destroyer, sirEthan, and AsePlayer. With a decent amount of members and active leaders, they are one of the few clans still active and remain to push into the year of 2018!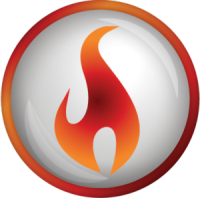 Clan Info
Clan Site: http://raginginferno.iclanwebsites.com/
Clan IRC: http://qwebirc.swiftirc.net/?channels=raging-inferno
Clan Discord: https://discord.gg/p9y8Szc
Members (2015)
Leaders: Destroyer13579, HashBrownTrials, stickdude824/RIxDarknight, Physis Masters
Elite: JimmytheKing, RIxRacer
Advanced: OriginsofElements
Advocate: shade10, niodlc
Members: Forspartadoe, chiragkaudan, sirEthan, Pieuser, OriginsOfScisserSnip, FrictionMarble, gaismail
Retired/Temporary Leave: greaser(Advanced), DGersham(Advocate)
Members (2016)
Leaders: AsePlayer, Destroyer13579, TheDarkKnight
Elite: sirEthan, niodic, CoffeeLover
Nobles: OriginsOfElements, TheDarkLord13
Advocate: TheAllMightyCircle
Members: Chuss, Theoden804, Gaismail, FearMySkill, Karon2, IMiscritsI, TheSadist, SkullHead, William1, Kigu, SleepyBear, Mr.Lister, 4KingAndCountry, nights grace, OFE
Members (2017)
Leaders: AsePlayer, Destroyer13579, William1
Nobles: OriginsOfElements
Elite: sirEthan
Advocate: Robotlord662
Members: gaismail, karon2, chaosauce, idie2, kigu, SleepyBear, Aeroface, Bunchfang, Zephyx, CoffeeLover, FacuFeri4, Shatterphase, Harcold, Empiresma, KeremDemir1903, The Sadist.
Members (2018)
Leaders: Destroyer13579, sirEthan
Elders: William1, OriginsOfElements
Nobles: gaismail
Elite: Fhaiqal 
Advanced: Robotlord662, idie2, AsePlayer
Advocate: CoffeeLover, karon2, Harcold, HavocsOfTime/Goldmembership7, FacuFeri4
Members: DaviBrouss, TheSadist, Al1235, Empiresma, Pax Orderia, PUMU/IamxSoS, Franklin, Kaitaro/Arakabel, Bunchy, HeSOP, ThaJuker, mehdi003, Aeroface, Flames/MysticalCard
Members (2019)
Leaders: Destroyer13579, sirEthan
Elder: William1
Nobles: Fhaiqal, OriginsOfElements
Advanced: idie2, AsePlayer, Harcold, Goldmembership7
Advocate: karon2, InitialLiMiT/TheSadist, FacuFeri4, Aeroface, Pax Orderia, Robotlord662, ThaJuker
Members: CoffeeLover, Flames/Kryoz, Bunchy, Franklin, Al1235, HeSOP, IamxSoS, ISAIDMAYBE, DaviBrouss